Consider this your official invitation to be hosted at one of the most spectacular hotels in San Ignacio, The Falling Leaves Lodge. We pride ourselves upon being an intimate and family friendly destination ready to satisfy all your accommodation needs.
Our lodge is located directly behind the Cahal Pech Reserve which is only a stone's throw away from all the niceties of the town and its nearby attractions. Falling Leaves is limited to 15 rooms so that customer care and hospitality is always at its highest quality for our guests.
As our name suggests, the lodge is enclosed by and filled with exotic greenery which produces a fresh carpet of leaves throughout the 3.4-acre property daily. Despite being located in one of the more popular tourist destinations in the country, a stay at Falling Leaves feels like being tucked away in your own private paradise.
We provide all necessary amenities, affordable rates and a fantastic restaurant that never fails to leave our guests wanting more. The only thing that could make a trip to San Ignacio less than perfect, is not staying with us at The Falling Leaves Lodge. Come join us, we can't wait to meet you!
Jungle Chic Accommodations
We have four different types of accommodation to fit every traveler. Whether you are solo, looking for a weekend getaway with your friends or partner, planning that special family vacation, Falling Leaves Lodge is the ideal place to spend your holiday.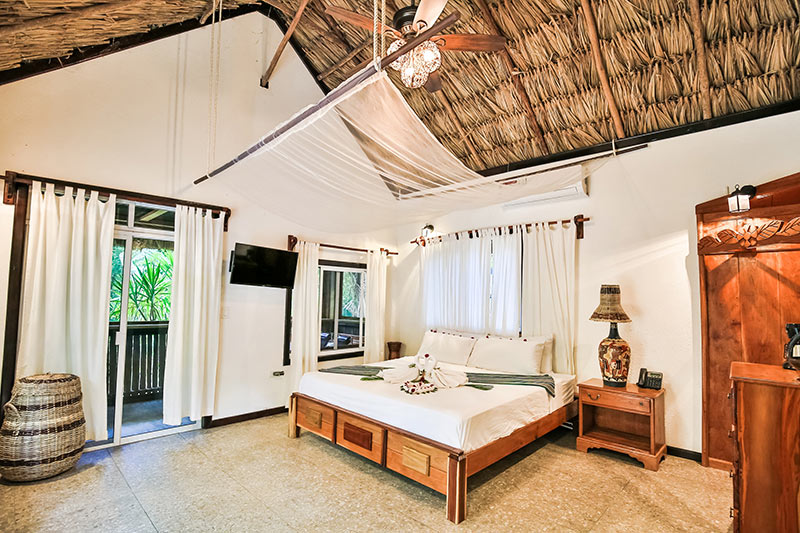 Located in the heart of Maya Civilization
Falling Leaves Lodge sits atop the Cahal Pech Hill just a two-minute walk away from the Cahal Pech Maya Ruin and just a short drive from the largest Maya Ruins and ceremonial caves in Belize.
On-site restaurant & full-service spa