San Ignacio Belize Boutique Lodge
One of Belize's newest lodges.
Located in the town of San Ignacio, Cayo District.
Falling Leaves Lodge is a small Belizean family owned boutique lodge which aims to provide impeccable services to all our guests and visitors. Located on a hill just south of town is where the impressive Cahal Pech Maya site is and the lodge is tucked away under a canopy of trees next to the archaeological site. There are 15 rooms spread across 3.3814 acres and is situated about 10 minutes away from the famous pedestrianized Burns Avenue.
Our Reception office opens from 7:00 am to 10:00 pm daily, 24 hours Security, Lodge Manager on property, Concierge and Gift Shop.
We are a small intimate Lodge with our Charming Guest rooms and Rustic looking Cabanas with Deluxe and Modern comforts which feature a wide array of amenities and is surrounded by lush gardens, a courtyard and falling leaves.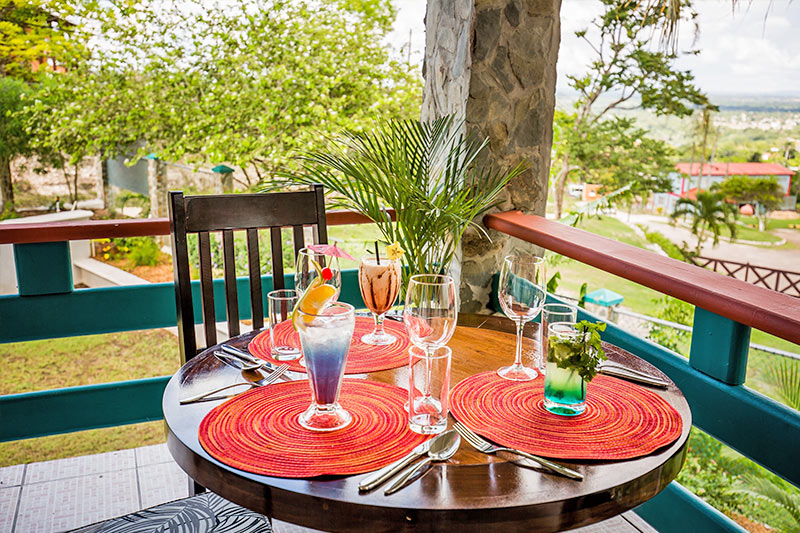 The Lodge features a full-service spa, our Obsidian Restaurant and Bar serves breakfast, lunch and dinner daily. The restaurant also features a terrace for outside dining or to unwind and embrace the ambiance and view of San Ignacio with a relaxing drink in the evening.